SAVE THE DATE:

Members & Volunteers Appreciation Dinner
CACS would like to express our sincere appreciation for our valued members and volunteers, for your continued support. Join us and enjoy a delicious meal, meet our 2014 Board members, guests and VIPs from our community.
On behalf of CACS, thank you for supporting our charitable programs and endeavors; with your help we are making the Sacramento Chinese community a better place!
Friday, March 21, 2014, 6pm
Holiday Villa Restaurant
7007 S Land Park Dr, Sacramento, CA 95831
(916) 392-9630
COST:
Free for members & volunteers and any new members joining CACS on March 21, 2014. (Membership application is available here.)
$15 for non-members and guests.
RSVP: No later than March 10, 2014. Advance Reservations Required. Open Seating
Please make check payable to CACS and send to P.O. Box 22583, Sacramento, CA 95822.
Contact person: Cathy Wei, cathy@cweidesign.com or 916-371-2912
President's Message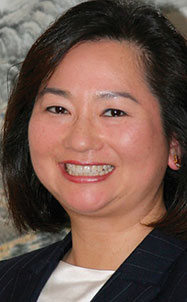 Dear CACS Friends and Members,
Gung Hay Fat Choy & Sun Nien Fay Lok! I welcome you all to the Year of the Wood Horse – My Best Wishes to you and your families for a very Happy, Prosperous, and Healthy New Year!
On behalf of the CACS Board, I thank Past President Alex Eng for his leadership during this past year. We have accomplished the strategic action items under his leadership planned for the year and with an ending balance & positive cash flow!
We are also very proud and congratulate Alex as the recipient of the Melvin Jones Fellow. This is the highest award given to a Lions Club member for Humanitarian Services by the Lions Club International Foundation. Alex continues to serve on a number of community boards and remains active on the Sacramento County Adult & Aging Commission.
I am very pleased to announce that the entire board of directors and advisors are staying on and will continue to help CACS leap forward to new horizons and programs. My emphasis will be to increase visibility with the API community and cultivate collaborative partnerships with other organizations to promote and preserve Chinese culture and heritage. I will continue to foster good well by supporting our existing programs and bringing new ideas to the Board for consideration, e.g., youth development through scholarship opportunities, health and healing workshops, and educating our members and the public about Chinese culture and heritage.
I thank our Board, members, sponsors and volunteers for the past year and for their generous contributions to support the CACS programs.
The Gold Mountain Celebration reached the highest raffle sales ever with the help of our volunteers: Laura Cates, Bella Cates (Sac County Work Experience Program), Emanuel Meneiloa, Kristin Wong and Michelle Wong (School of Engineering and Sciences – Pocket area).
I look forward to meeting you at our Annual Members and Volunteers Appreciation Dinner on Friday, March 21st at 6 p.m., at the Holiday Villa Restaurant. We will be honoring Dr. David Young for his leadership in partnering with the Sacramento Chinese Community Service Center to chair the Cares for Kids program. He purchased more than $1,500 in school supplies for two needy elementary schools in Sacramento: Caroline Wenzel and the Camellia Basic Elementary.
If you have any suggestions about CACS programs, please feel free to contact me at (916) 261-2118 or at hxlum@comcast.net.
Sincerely,
Honey Lum, President 2014
Upcoming Events
Friday, March 21, 5:30pm, Members & Volunteers Dinner, Holiday Villa Restaurant
Sunday, April 6, 11am-3pm, Author Lecture Luncheon, Happy Garden Restaurant
Saturday, May 10, 11am-4pm, Locke Foundation Spring Festival in Locke
Sunday, May 18, 10am, Pacific Rim Street Fest, Old Sacramento
Saturday, July 12, 8am-6pm, Annual Field Trip, San Francisco Chinatown
Author Lecture Luncheon
featuring Syliva Sun-Minnick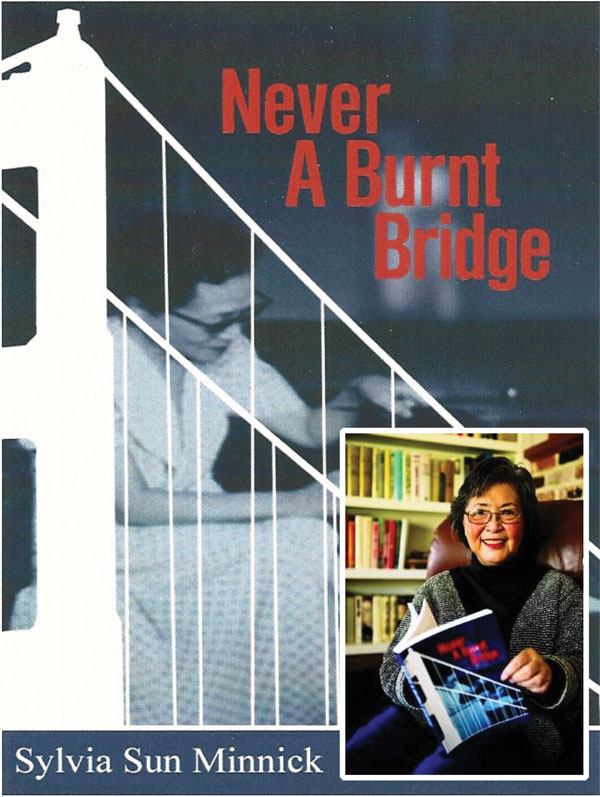 LUNCHEON AT: HAPPY GARDEN SEAFOOD RESTAURANT
5731 Stockton Boulevard, Sacramento, CA 95824
SUNDAY, APRIL 6, 2014, 11 am to 3 pm
$25 for members/ $30 for non-members
Make Check payable to CACS,
Attn: Brenda Fong
P. O. Box 22583,
Sacramento, CA 95822
Contact Brenda Fong at 392-0511 or email bjfong1950@yahoo.com
CACS Operation Santa Claus 2013
By Karum Yee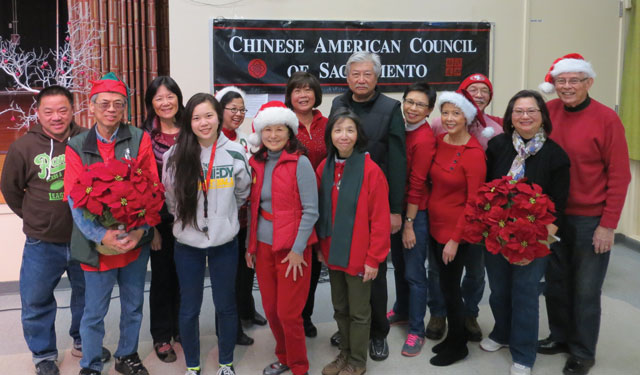 By Karun Yee
The Chinese American Council of Sacramento celebrates the holiday season with our annual gift giving presentation in conjunction with the Sacramento Chinese Community Service Center. Every year we have raised funds to enable our volunteers to shop for those children in disadvantaged areas and present a holiday program with Santa Claus. This year we identified 88 families in need. The John Still Middle School multipurpose room was the site of our festivities on Friday, December 13, 2013.
The process started in November with a kick-off orientation breakfast at Aviator's restaurant for our volunteers to chose their families. The following schools were represented: AM Winn, Caroline Wenzel, Earl Warren, John Bidwell, John Still Elementary, Nicholas, Woodbine, and Ann's program. Along with our program, family portraits were taken, snacks and activities were provided. A big Thank You to the Service Center staff for coordinating this part of the day's activities. Of course the star of our show was Santa Claus - alias Franc Martinez.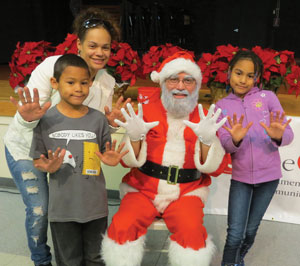 We couldn't do this without our dedicated volunteers: June & Ashlee Fong, Joyce & Bill Tom, Wendy Okuda, Pearl Chang & John Cho, Susan Kwong, Deanne Yabumoto-Ng, Joan Hirose, Kim & Pete Rabbon, Janet & Doug Louie, and their daughters, Jennifer & Stephanie Louie, Cindy Won-Nakata, Franc Martinez, Ping Pamela Liu, Rui Ren Erickson, Cathy Wei & Steve Peterson, Honey Lum, Merlayna Yee Chin & Frank Chin, Christine Fong, Helen & Mike Fong, Cynthia Kubo, Brenda & Brian Fong, Joyce & Alex Eng, Boni Chan (of Concord, CA), and Karun Yee.
Annie Leong and Karun Yee coordinated this project between the two organizations. This annual event reminds us that the special purpose of sharing and giving, from the heart to family and friends, is what the holiday season is about. We are so blessed to have the opportunity to give back to our Sacramento community.
Special Thanks to all the generous donors – Dr. Ron Allen, Dr. Dick Huang, Betty Louie, Bill Eng, Bernice Yew, the Buddhist Women's Association, and Kathy and Ray Giles for taking photographs of the families that day at John Still Middle School.